11-5-99: Slickrock, Poison Spider, Needles
Note: I have fixed some of the problems with the prior pages....
The main contingent of riders did Slickrock, most for the first time. Standard comment: "Quite a workout". One rider was hurt while walking down a steep section. Sandpaper burns only. Three of the "CityDash" guys did the Poison Spider trail, which finishes by descending a cliff into Moab, along a two-foot wide ledge. Even Troy, who does Eco-challenge events (and wins) said he was scared. Jim and Jim went to Needles/Canyonlands NP and squeezed through some slot canyons.

Delicate Arch Panorama (scroll to the right, please)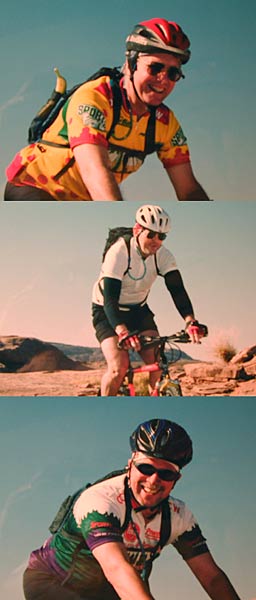 Doug, GT and Rok on Slickrock.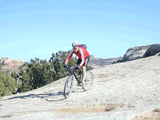 Alan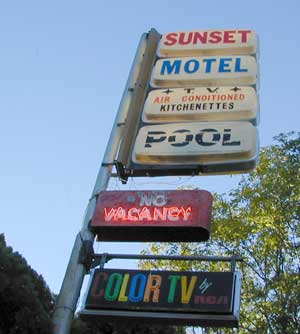 Sign over our luxurious accommodations.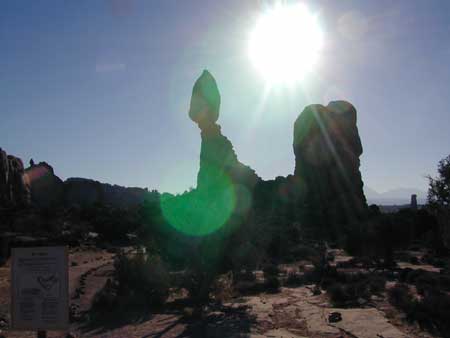 Balanced Rock at dawn.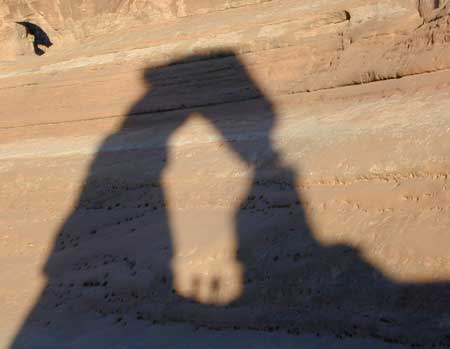 Shadow of Delicate Arch.
---
Other Pages
Pre-Trip Page
Monday Page
[no Tuesday Page]
Wednesday Page
Thursday Page
Friday Page
Saturday Page
Epilogue
Home

---
Virtual Moab Site
"Official" Moab Site
Site by Flying Bytes, Curt Austin